Be Entertained
The Simple (And Sweet) Joys of Indianapolis That Make Us Strong
Every year on the second Thursday of June, Indianapolis joins together to eat strawberry shortcake on the steps of the Soldiers and Sailors monument at Monument Circle. Laughter and joy bounce off the architecture, the air smells sweet of strawberries and ice cream, and the church bell from the Christ Church Cathedral rings aloud for all to hear.
The Christ Church Cathedral has hosted the annual Strawberry Festival in downtown Indianapolis for 54 successful years. Over 300 volunteers serve homemade shortcakes topped with vanilla ice cream, a dollop of whipped cream, and a generous amount of strawberries to raise money for the church. The event was first originated in 1965 by parishioner Pat Harding, who suggested they host a Strawberry Festival similar to that of her hometown of Lymington, England. 100 shortcakes sold out in just two hours. Now, Christ Church Cathedral bakes over 18,000 shortcakes for the event!
From nine o'clock in the morning to five o'clock in the evening, the city comes in masses to celebrate community, support a great cause, and connect via the sweetest dessert on planet Earth.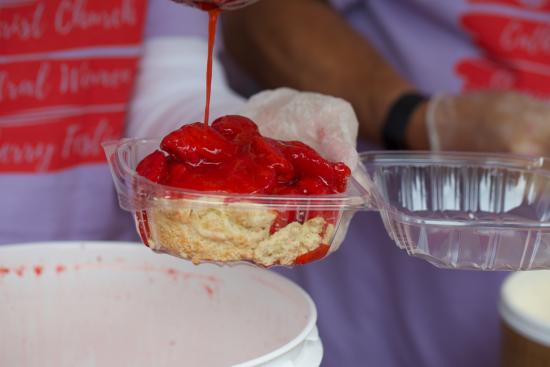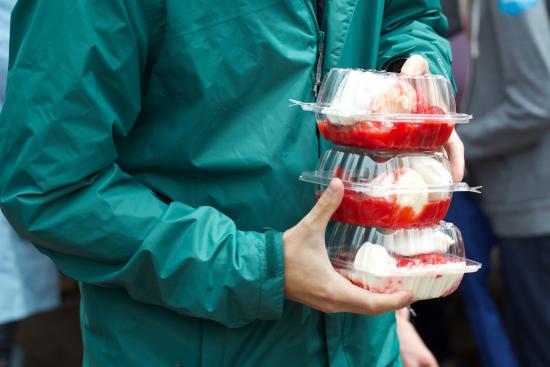 We arrived at the festival amidst spontaneous rain and were relieved to see the festival still alive and well. Lines poured out from the many tents that served the sweet treat. Parents fed their small children spoonfuls of ice cream in their strollers. Children chased each other in circles and played on the Monument steps. Groups of business professionals stood in circles, chatting as they ate their shortcake. All walks of life show up for the Strawberry Festival – a wonderful example of Indy's diverse and supportive community. We were grateful to have been present, to observe the community come together, and to capture it all on camera.
Events such as the Strawberry Festival are what make our city unique. At B. Media, we celebrate Indy's inclusive nature, authenticity, and friendliness. Thank you, Christ Church Cathedral, for strengthening Indianapolis for 54 straight years with strawberry shortcake! Enjoy this event highlight we WHIPPED up. (See what we did there?)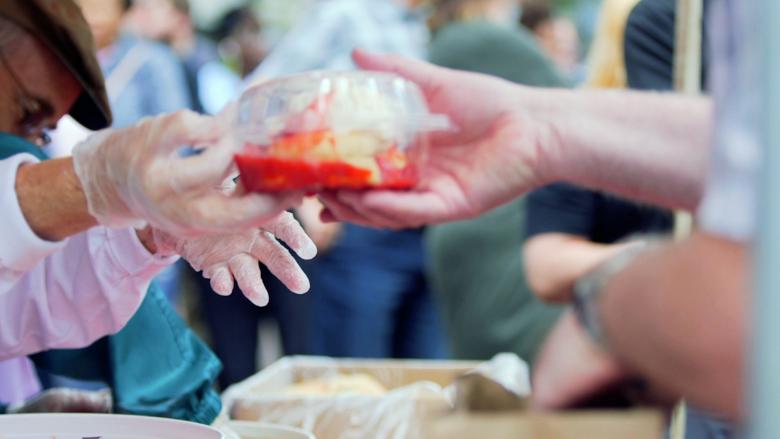 Creation
Starts Here
Interested in exploring how your company can utilize story-based content? Schedule a complimentary consultation today.