Be Behind the Scenes
Meet Daiyawn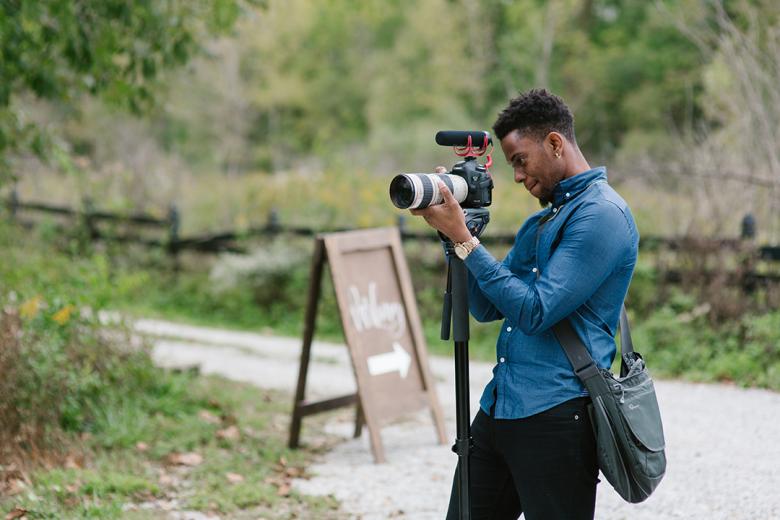 When did you first fall in love with video production?
I first fell in love with video production my freshman year of high school. I was on the media team and captured highlights of events that went on during the year, and showed them during lunch time. People would enjoy the content that I made and I enjoyed taking the time to capture and edit it together. After high school I continued to pursue video production and perfect my skills at IU Bloomington where I majored in Telecommunication/Film Production.
What is something you're most excited about working at B. Media House?
The thing I am most excited about working with B. Media House is working with creative people and being around peers that enjoy the same craft as you. Also, just being around people who wants to continue to perfect their craft and creating content that people will enjoy to watch. 
Hobbies? Home life?
Some hobbies of mine I like to do is creative photography shoots , go to the gym, I enjoy spending time with my friends and family, and I like going to the movies. I am also a part of Kappa Alpha Psi Fraternity Incorporated. Within this fraternity we host events for our community to help aid the community in anyway we can. 
Who is someone that inspires you? Why?
Someone that inspires me is my mom, she is someone that I look up to and always go to if I have any questions about anything. As a single mother she has fought through a lot but has always came out on top and made it through. She has raised me to be the young respectable man I am today. We push each other to do and be better in our crafts everyday.
What is your favorite part about working with clients and telling their stories?
My Favorite part about working with clients and telling their story is actually feeling like you are a part of their story. Actually talking and building a relationship within a couple of hours with a client makes the job the more interesting. To be able to form a life story in a 1-2 minute clip. Then having to see and hear their reactions on how you captured their story and put it together is a feeling thats unmatched. So just building new relationships with different people would be my favorite.
Creation
Starts Here
Interested in exploring how your company can utilize story-based content? Schedule a complimentary consultation today.