Be Educated
Less is MUCH More: Impacting Your Audience
Think back to the last time you watched a film that tugged at your heart strings and made you REALLY feel something. A powerful story is one that the audience can relate to. To have your message reach the masses, you have to peel back all of the complex layers to reveal the gooey center that is raw emotional connection. And when it comes raw connections and impacting lives, Big Brothers Big Sisters of Central Indiana are pros.
We've had the privilege of working with Big Brothers Big Sisters for the last year, completing several projects over the course of our relationship. Our most recent project supported their Celebrate Mentoring event, a ceremony that celebrates the graduating Bigs and Littles of the program. We highlighted one of the matches, shedding light on their relationship and their thankfulness for one another. Trevon and Jeff were wonderful examples of Big Brothers Big Sisters' ability to change lives and influence the future.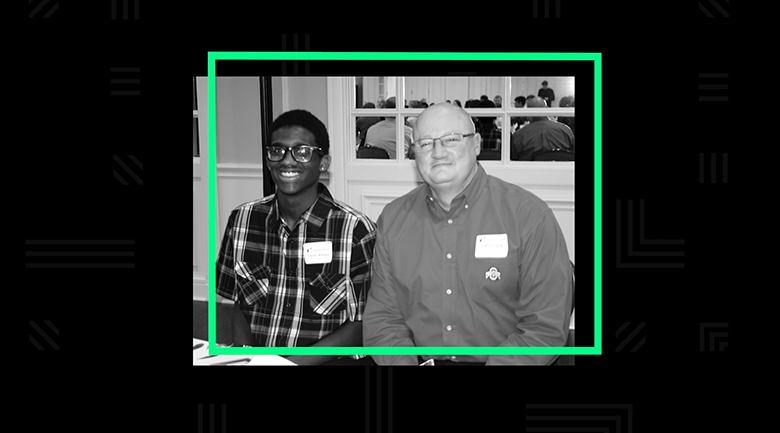 Our vision: a video that was dynamic and emotional with a variety of components. Animation, photo, video and voiceover were combined to create an impactful video that showcased the special bonds formed through Big Brothers Big Sisters. B. Media conducted an in-person interview and generated the first draft of the voiceover script. We coordinated the shoot locations and worked with Big Brothers Big Sisters to create on-brand animations. After completing a first rough draft, we felt the original script was too wordy and dialed it back to give the story breathing room. Sometimes pacing can be difficult to project when you are working with so many visual elements. We were flexible and not afraid to communicate with BBBSCI and pivot the script.

Even when expedited turnaround times were required, we were agile, focused and passionate in providing Big Brothers Big Sisters with a quality video. The end product resulted in a short video highlighting Trevon and Jeff's unique and impactful relationship.
The key to this project was simplicity, combining multiple components in order for them to feel cohesive and natural, all while maintaining an emotional connection with the audience. 
Authenticity is one of B. Media House's creed words and one of the biggest goals of our videos.
Creation
Starts Here
Interested in exploring how your company can utilize story-based content? Schedule a complimentary consultation today.