Be Inspired
Facing Conflict: A Lesson from the Key Pillar in Storytelling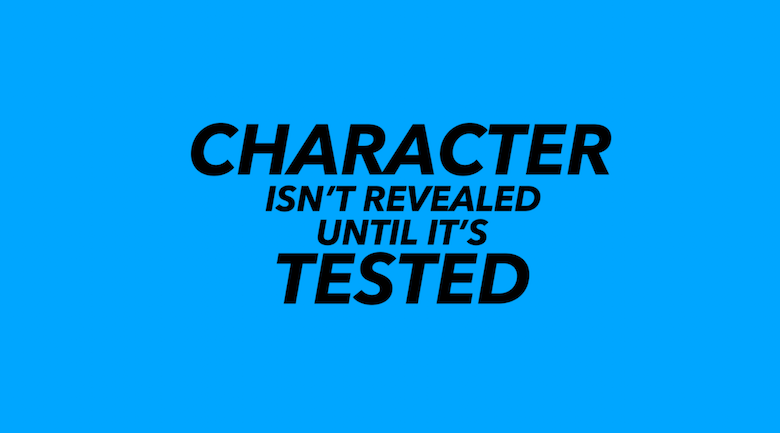 Many people are a bit restless with our current global climate amidst COVID-19. Us, too, friends. 
It's critical in a time like this to revisit those familiar, tried-and-true, steadfast guiding principles to help us chart a way forward. For us, storytelling is that North Star. One of our favorite things about studying story is it's also, in essence, a handbook for studying life. And in the spirit of community and connectivity, we wanted to take time to share with you a positive storytelling lesson relevant to today.
"Trials and revelations are what it's all about." – Joseph Campbell
Conflict is the key pillar of creating story. 

Why? 
Because conflict is necessary to reveal character. 
And while everyone faces conflict, it's how we deal with it that makes the difference. 
So, let's apply this lesson to today: How are you showing up right now? Your story – and your organization's story – is constantly being written and rewritten, and how you face and embrace conflict today will live on long after this page has been turned.
Exhibiting leadership in spite of hardship is an incredible opportunity to create community out of conflict. We are inspired by the companies and leaders who are rising to the occasion, hour-by-hour, and making difficult but necessary decisions. That's leadership! Share those stories! 
Now more than ever before, people are living digitally, and online channels are ideal for telling the stories of how you and your team are facing and overcoming conflict. 
Need help communicating those stories effectively? We're here for you. 
Call or email us today, and in 15 minutes, we can help brainstorm a few ideas for you and your team to think about. We are focused on sharing your messages of resilience through compelling storytelling. Give us a call or email to learn how we can help lead your organization in effective storytelling during these times of conflict. 
Creation
Starts Here
Interested in exploring how your company can utilize story-based content? Schedule a complimentary consultation today.